Basic Duck Hunting and Fishing Package:
Per one day:
$775 per gun (2 per blind/boat)
$675 per gun (3 per blind/boat)
The prices above include all fuel, ice, rods, reels, lures, rain gear, guide, decoys, permanent or temporary blind, fish and bird cleaning. Lodging, meals, and licenses are additional. Lodging costs are $80 per person per night. Meals are additional and vary in price. Licenses are $10 per 3 days of fishing and $29 per each day of hunting. Federal duck stamps are not included but are required.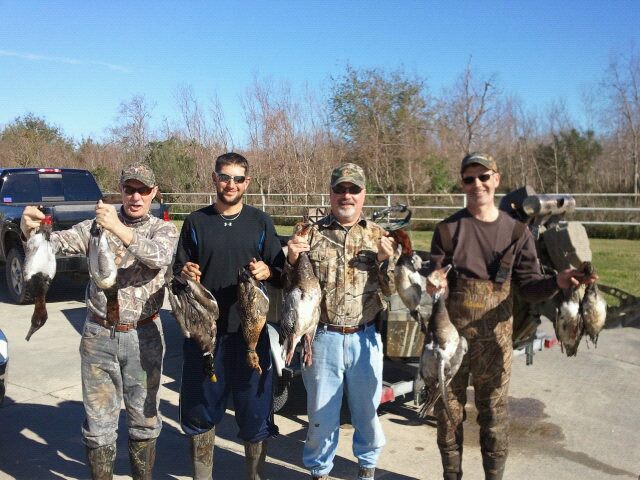 A 50% total deposit is required to make a fishing and hunting combo reservation. Deposits are nonrefundable and nontransferable if notice of cancellation is not given at least 60 days prior to the scheduled date of your charter.